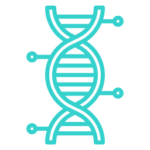 Omics Laboratory Automation
Client :
Pharmaceutical Laboratory
Challenge :
Building a platform to support prospective study metadata acquisition assisting different Omics laboratories to register studies/dataset in a central place via flexible data models facilitating analysis and following FAIR principles.
Our Intervention :
API and UI development, database set-up, data models design, app deployment, integration of existing services.
Added Value :
Harmonization of data practices and models among scientists, optimization of data exploitation.